Sorry to leave y'all hangin' after my intense vow to take my wife out on a date. It was more difficult to make happen than I had forseen. Nevertheless, the date finally took place--and there was much rejoicing! Tawna was anxious for a break from our angelic tornado of a son and I was excited to be with my woman with no distractions. This was our destination: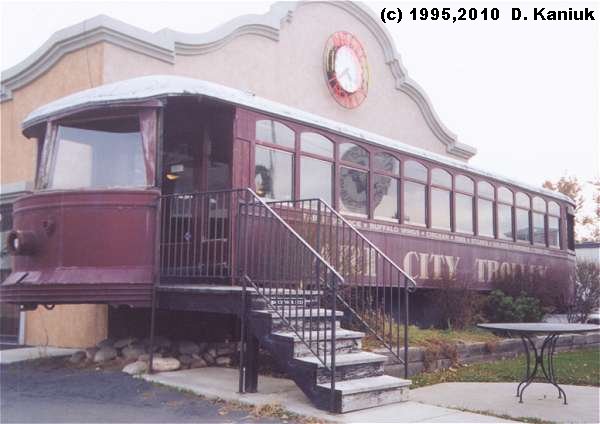 The Art City Trolley Restaurant in Springville! It was a fun place with a cozy atmosphere. Being the newbs that we were, we walked up those front steps to enter when the entrance is in the back.

We picked a bummer of a night to go: they were out of a ton of stuff! I couldn't get the cod fish and chips that I wanted and had to settle on the salmon. It turns out the manager had been out of town for a couple of weeks and the incompetent head chef was left in charge to do the ordering. Needless to say, she under-ordered almost everything on the menu. Don't get me wrong, the chef is great at what she does best--cheffing! But as for the managing thing--not so much.

After our ful-FILLing meal, we headed over to the mall for some people watching--bingo style! Have you ever played People Bingo? It was great fun even though neither of us successfully completed a bingo. We were both one away and our time was growing short. Plus, we succumbed to the consumerism of the mall and spent some time shopping (some of it was practical, some not). No regrets with the shopping part, I just bet I could have found at least one person picking their nose for my bingo if we had looked a little bit longer! Other spaces on our Bingo cards contained things like a mullet, a nose ring, whiny kids, a double stroller, a kissing couple, and a biker dude. Give people Bingo a try when you are short on the cash (just don't do it at the mall if you have little willpower).